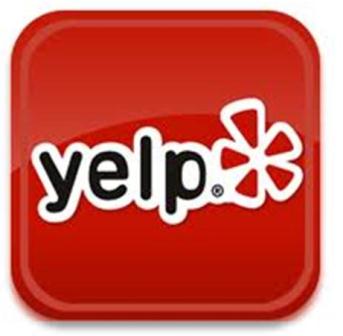 As your business explores online marketing, it is vital that your company manages its online reputation. These days, it is not enough to simply be on the social media sites your target audience is using; in order to build credibility and brand loyalty, your business must engage directly with customers. Your audience wants to know that you are available any day and at any time – this is why 85 percent of customers expect a response to their queries on social media sites.  An online marketing management plan ensures that your business can strategically control negative online reviews and showcase positive reviews without letting your business revenue suffer.
The Power of Positive: A one-star increase in a Yelp rating leads to a 5-9 percent increase in business revenue.
In a world full of false advertising, people learn to trust other people. In fact, 83.8 percent of internet users say they are more likely to trust customer reviews online over expert reviews. Take a look at what positive online reviews can do for your business:
Positive reviews drive traffic to your business's website when potential customers read testimonials from existing customer.
Positive reviews spread brand awareness by boosting the credibility of the products and services you offer and building trust between you, your customers, and the reviewers who share their recommendations with their friends.
Positive reviews increase sales leads, due to the fact that 82 percent of internet users say that reviews impact their purchasing decisions.
The Notoriety of Negative: One bad review on Yelp can break your business.
Customers are much more likely to write reviews when they are displeased with the service they have received, which is why poor online reviews – if not managed correctly – have the potential to damage your reputation and revenues. Many businesses may struggle to control bad reviews on their own; a management team will be able to control unwanted press in order to minimize the damage that a loss in credibility, a drop in potential customer traffic to your website, and a decrease in sales leads can cause.
GrowToWin Yelp Marketing Services
At GrowToWin, we will create an online marketing management strategy that works to control your online reputation. We will monitor every online review your business receives: we will outsource positive reviews to be broadcast on your website and social media channels and we will address negative reviews promptly and efficiently. We will also help your business respond to all online reviews you receive; these responses will engage you and your customers, spread your brand's credibility to a potential market, and increase the level of trust customers and potential customers have in your business, leading them to purchase your products and services.
Interested in finding out more about Yelp management services? Contact us today to setup a meeting so that we can discuss the marketing options that fit within your budget, and develop strategies to grow your business through online marketing techniques.
Call us:    (813) 527-6334
Or
Contact Us
 To Setup a Meeting