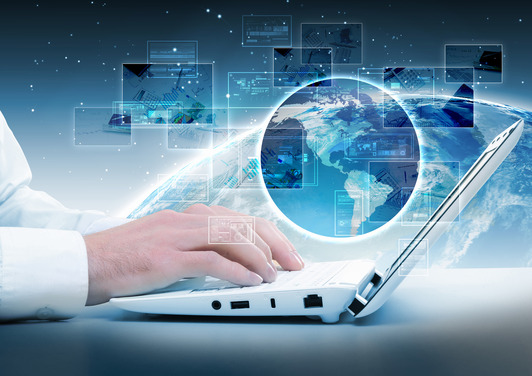 Want to have a website that turns traffic into leads? A strong website design is the first step of every successful online marketing initiative. A successful website design will professionally represent your business and services with your customers in mind. GrowToWin marketing delivers professionally developed websites that are responsive, and monetized to increase sales from the traffic that is generated from online marketing initiatives. We build websites with your business and your customers in mind to deliver a great user experience for your consumers and generate revenue for your business.
Responsive Web Design
GrowToWin builds websites for clients which are responsive, to provide a great user experience on any desktop, laptop or mobile device. A responsive web design recognizes the device which accesses the website, and accordingly adjusts itself to the display to provide the best user experience possible. This brings you the best of both worlds; a great web design for both desktop users as well as the ever growing mobile users. By 2015, mobile searches will surpass search engine searches from desktops and laptops combined, which means that a responsive design will prepare your business for the future consumer behavior of searching for products. A responsive web design decreases bounce rates, increases user experience, and as a result increases sales. In addition to this, a responsive web design also helps with the business website search engine rankings. Google holds websites which accommodate mobile users in higher regard for search engine rankings, especially when it is about local search engine optimization.
SEO Ready Web Design
Our web design process ensures that every website that we develop for our clients are SEO ready so that you can implement online marketing strategies with little website restructure. Once your website is finished a well-designed SEO strategy will easily take your website to the top of search engine rankings for your product and services.
The Power of Creativity in Web Design
Did you know that 75% of all Internet users judge a website's credibility on their initial impression of its design? Web design is the front door to your online business.  So how it appears to your target market will determine whether they stay and explore your site or they decide to look elsewhere. Furthermore, studies show that you have but a few seconds to grab their attention before they move on to other websites.
The Keys to Great Design
Every online business seeks to convert visitors into subscribers and subscribers into loyal customers but it has to start somewhere and that point is your web design. In fact, in many cases, an existing website only needs a few changes to take it from ordinary to extraordinary; although it does need a professional and creative eye to accomplish these changes. The interesting and proven facts about great website design are:
A great design can push competitors out of the running
You can make more profits from advertising
You are able to build your brand more effectively
The key elements to great design are function, aesthetics, creativity, understandability, honesty, thoroughness, friendliness, cohesiveness, and lack of clutter. Your website design should also be in accordance with your marketing strategies, business missions and goals, and should have your personality as the business owner or of your business.
Of all these elements, creativity and aesthetics are the 2 key elements that take you over the top.  The other elements are basic concepts used in everyday web engineering.  Creativity and aesthetics is not something that can be taught easily and it is usually learned through years of practice and experience.
Creative designers need to being able to push the boundaries without overstepping and compromising the other design elements. It requires critical thinking, being able to think outside the box, and knowing how to implement your ideas so it works with the other design elements. Aesthetics and creativity work so closely together. Aesthetics is ensuring the balance between a website's usefulness and its innovative design.
Grow To Win Marketing is an innovative, spirited, and highly dedicated team of professionals that can take your ideas and design a website with all the key elements necessary to take your business to the forefront of your industry online while maintaining a sleek, professional web presence.
Interested in finding out more about Web Design services? Contact us today to setup a meeting so that we can discuss the marketing options that fit within your budget, and develop strategies to grow your business through online marketing techniques.
Call us:    (813) 527-6334
Or
Contact Us
 To Setup a Meeting