by Spence Rogers
There are several ways to save big on gas.  With the rise of gas prices, it is imperative that we all do what we can to save money.  You just have to be savvy about it, and it has to be easy enough for you to not take away from precious time doing other things.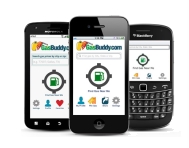 Use Your Smart Phone
There are gas apps out there that let you use your location to find the cheapest gas.  One of the main ones is Gas Buddy.  When you need gas, just hit the Gas Buddy button and you will be pointed to the nearest, cheapest gas station.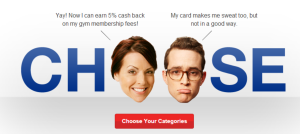 Get a Cash Back Gas Credit Card
There are several credit cards that save you big on gas.  Below is a good list we compiled.
US Bank Cash + Visa Signature:  This credit card gives you 2% cash back on gas.  It also lets you choose quarterly 5% categories ranging from charities, to restaurants, to cell phone bills.  It is a really good card, but you have convince them to let you apply via phone if there is not a branch near you.
Chase Freedom Visa Signature:  This is a great credit card that has different categories every quarter.  At least one quarter of the year gets you 5% cash back on gas, and sometimes they do it for two quarters. This credit card is highly recommended.
Chase Amazon.com Visa Signature:  This credit card gives you 2% cash back on gas, restaurants, and drug stores.  It also has a 3% Amazon cash back percentage.  This is a great card if you do a lot of shopping on Amazon.
American Express True Earnings Costco Card:  This credit card gives you 3% cash back on gas nationwide and at Costco.  It is a good card if you have a Costco account or not.
PenFed Platinum Cash Rewards Visa® Card:  This credit card gives you 5% cash back statement credit for gas.  You have to have another Pentagon Federal Credit Union product to qualify for the card.
Blue Cash Everyday® Card from American Express:  This card gives you 2% cash back on gas and 3% at supermarkets.  You can upgrade to the Blue Cash Preferred card to get 3% cash back on gas and 6% at supermarkets, but there is an annual fee.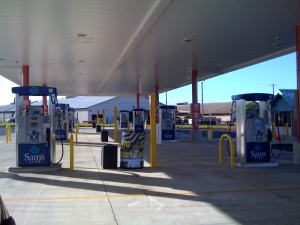 Get a Costco or Sams Club Membership
Costco and Sams Club make money on membership fees and not on the gas.  So they provide products and services such as gas, eye wear, prescriptions, and cell phones just to get you to come in their store.  They want you to get value out of a membership.  The more value, the more you will stay a member.  The gas at these locations is usually 10-30 cents cheaper a gallon than other places.  But you should still check gas buddy.
If you do all three of these things, you are going to save BIG on gas.  We are talking about hundreds of dollars a year.

Spence Rogers is CEO of Grow to Win Marketing, a
Social Media Marketing Services
provider. Spence is a results-driven and deeply skilled executive who will bring effective SEO, web design, and marketing services to both emerging and established enterprises. With years of experience in management, marketing, and sales, Spence knows what it takes to lay the foundation for profits and incredible return on investment.

Latest posts by Spence Rogers (see all)