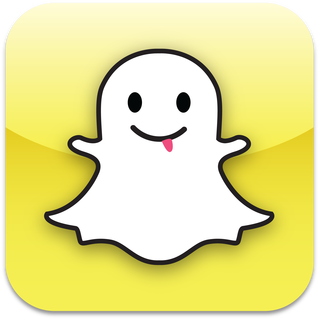 Looking for a creative way to tap into the growing mobile market? Snapchat is a resourceful means for your business to connect with the four billion people who have mobile phones in America. And of these four billion people, 77 percent of mobile members use their phones for social networking. Snapchat is an application that sends images and short videos to followers. The catch? The videos can only be five seconds long, and the images disappear mere seconds after uploading them. Although this may not sound promising to business owners looking to spread their brands, here is how Snapchat can be used as part of an effective marketing campaign:
Snapchat allows your business to engage with potential customers
Businesses have begun to use Snapchat in innovative ways to promote their brands:
Coupons
Contests
Product previews
Promotions
Snapchat's format guarantees that your potential market must be following your brand in order to receive special deals and discounts, and the short time frame of these offers guarantee your customers must be engaged in order to take advantage of your business's snaps. Coupons and promotions will also build brand loyalty and increase sales with the audience that follows your business. And Snapchat offers accessible and easily digestible content to your market audience: give potential customers an inside peek at your company's inner workings, or showcase a special preview of a product that will attract buyers and influence purchases.
Snapchat allows potential customers to engage with your business
Snapchat caters to a young crowd: the target audience for users is ages thirteen to twenty-five. Snapchat's ever-changing content and personal feel will attract your market audience to your brand. Followers can snap pictures of themselves using your products, which increases brand awareness, business revenue, and engagement on a one-to-one level.
Snapchat Marketing Services
Here at GrowToWin, we will provide your business with a full Snapchat marketing strategy that includes creating an account, setting up coupons, giveaways, and discounts, and snapping followers. We will generate content that relies on a sense of excitement in order to attract followers to your brands and encourage business revenue through continuous engagement of potential customers with your products. If your business is interested in a Snapchat marketing campaign, contact us through phone or email to set up a meeting where we will outline strategy ideas that will work for you and your budget, and help you grow your business through online marketing techniques.
Interested in finding out more about Snapchat marketing services? Contact us today to setup a meeting so that we can discuss the marketing options that fit within your budget, and develop strategies to grow your business through online marketing techniques.
Call us:    (813) 527-6334
Or
Contact Us
 To Setup a Meeting