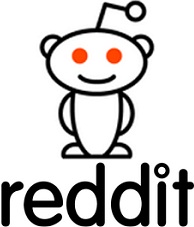 Reddit is one of the most active places on the internet with over 110 million unique users flowing to the website each month. Reddit is a combination of social networking, link sharing, forum posting, and entertainment website. Reddit consists of user generated forum posts include categories such as education, entertainment, humor, news, general interests, specific interests, just to name a few. It has become one of the most powerful social media webpages with posts often being broadcasted on news networks all over the world.
The Reddit Community
The Reddit community are comprised of people form 196 different countries who view over 5 billion pages on Reddit monthly. Users are largely comprised of college educated people between the ages of 18 and 34, but overall the users range from teenagers retirees. These users post and share websites and pages on over 6000 categories known as subreddits. These numbers should give you a good idea of how Reddit can be such a powerful tool for your online marketing strategy.
GrowToWin Reddit Marketing Services
With Reddit being such a complex social networking platform, there are multiple avenues and strategies to be able to drive targeted traffic to your website. We off a full range of marketing services to help your business leverage this powerful social networking platform to drive targeted traffic to your business website. Our Reddit marketing strategy will also increase brand awareness through creating a presence on relative subreddits, and establish your company to be an influencer in your field by engaging your target audience. We implement content marketing campaigns with content that is valuable, shareable, and viral for your target audience. In addition, we will research and implement advertising techniques which can reach a wider audience, and start driving targeted traffic immediately to your website.
Interested in finding out more about Reddit marketing services? Contact us today to setup a meeting so that we can discuss the marketing options that fit within your budget, and develop strategies to grow your business through online marketing techniques.
Call us:    (813) 527-6334
Or
Contact Us
To Setup a Meeting