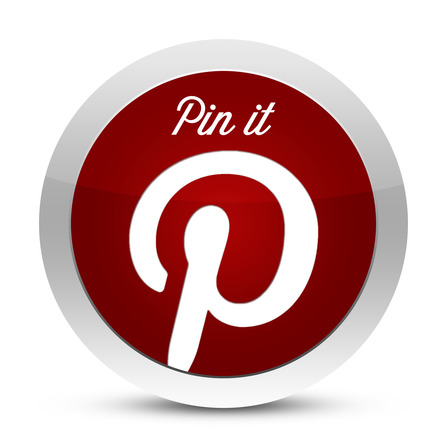 Pinterest provides a unique online marketing opportunity for businesses that are willing to take advantage of the specialized advantages it offers. Pinterest allows users to create themed boards onto which they can upload and "pin" images. Other users can then view these boards, pin their own images to them, and share them with friends.
Pinterest is visually driven:
Although it might appear strange to think of using Pinterest as a content-based platform, images make up an important form of content: 94 percent more views are given to content with captivating images as opposed to content without them. The visually appealing format encourages customer engagement on the site; each user spends an average of 89 minutes on Pinterest per month.
Pinterest is product driven:
Pinterest is the ideal platform for showcasing the products your business has to offer; this format both directs quality traffic to your website and promotes consumerism. Potential buyers are 10 percent more likely to buy a product if they found it on Pinterest compared to other social media sites. And Pinterest has been proven to generate sales leads: the site accounts for 40 percent of all social media purchases.
Pinterest is brand driven:
Pinterest is 50 million users strong and growing. The site is designed for endorsing brand awareness: your target audience visits Pinterest in order to view and share brands, products, and shopping tips with friends and other users. Pinterest's new feature "Related Pins" associates your products with similar ones, meaning your business's products and images will appear under multiple keywords on the site. This feature makes your brand more highly visible to your potential market.
GrowToWin Pinterest Marketing Services
At GrowToWin, we will implement a Pinterest marketing strategy that will attract new customers to your business, spread your brand through pins and re-pins, and encourage viewer engagement that will drive traffic directly to your website and increase business revenue. We will create a Pinterest account and boards that display your best products, and we will monitor your account to let you know when your boards have been shared and re-pinned. Our campaign will keep visitors constantly viewing your images and spreading your brand on Pinterest. If your business is interested in a Pinterest marketing campaign, contact us through phone or email to set up a meeting where we will outline strategy ideas that will work for you and your budget, and help you grow your business through online marketing techniques.
Interested in finding out more about Pinterest marketing services? Contact us today to setup a meeting so that we can discuss the marketing options that fit within your budget, and develop strategies to grow your business through online marketing techniques.
Call us:    (813) 527-6334
Or
Contact Us
 To Setup a Meeting