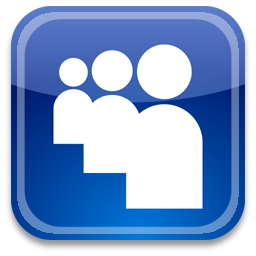 The majority of people's time spent online is with social media, and with 36 million users much of that time is being spent with Myspace. Businesses can utilize this popular site to dramatically increase their online presence, and in the end, online revenue.

As popular as Myspace is, a business cannot make a profile page and expect it to stand out. In order to reach the millions of users and potential customers, and in turn receive a large return on investment, an expert strategy must be employed. Such an expert strategy would work to attract a large target customer base; one that otherwise may have never known your page existed, or scrolled right by it if they did.
Myspace Marketing Services
GrowToWin has the strategy capable of maximizing your business's visibility on Myspace. The first step in this is creating an enticing profile. Through the use of graphics, videos, slideshows, and more, customers will be more likely to interact with your page.
Once they are drawn in, your Myspace page will then be linked back to your business's website, allowing for a seamless flow of traffic. If your business does not currently have a website, MySpace itself can be used as a market to post information about your product or service offered. And because we will be able to track results through Myspace, GrowToWin will maintain your business's page, frequently updating it and ensuring constant customer satisfaction.
We will also work to market your business through the different mediums Myspace has to offer, such as its videos, blogs, bulletins, ads, and more. Apart from attracting customers as Myspace "friends" with an attractive page and extensive marketing, we would also aim a directive marketing campaign to a consumer base specifically targeted to your business, as we search for customers geographically, or by market (what products appeal to the customer). This will allow you to reach interested customers and increase the likelihood for sales.
Interested in finding out more about Myspace marketing services? Contact us today to setup a meeting so that we can discuss the marketing options that fit within your budget, and develop strategies to grow your business through online marketing techniques.
Call us:    (813) 527-6334
Or
Contact Us
 To Setup a Meeting