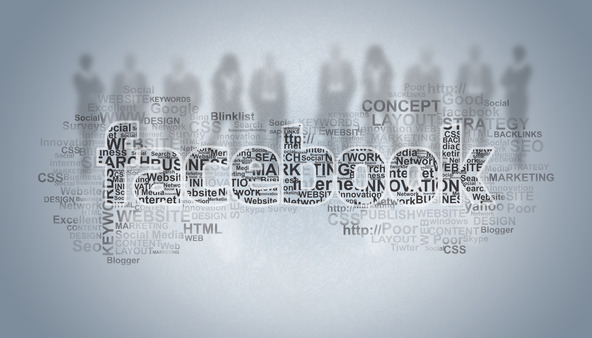 Through Facebook businesses can access a billion active users. And these users transition rapidly into customers, as in 2013 it was noted that 52% of marketers were successful in finding at least one customer through Facebook. Using the social media site as a communication platform for prospective customers, businesses can create an online presence.
Facebook Management Services
A business cannot create a Facebook page and assume it will market itself. A strategy must be implemented in order for a business to see a high return on investment. In applying an expert strategy, a business can then take advantage of Facebook's marketing potential to grow and promote their business. Such a strategy would create and improve communication with users, increase consumer traffic onto your Facebook page, and boost revenues.
At GrowToWin we have the expert strategies necessary for your business to grow with Facebook. It starts with page design—the design of your Facebook page will be professional and appealing to your consumer audience. This will increase sales and awareness for your company. And to maintain the page, we instill modifications in accordance with result reports.
We will then promote your Facebook page by building a following, creating avenues for user engagement and viral discussion of your brand, and utilizing Facebook ads. Finally, in managing your page we ensure that it is continuously being viewed by customers who expose your business throughout Facebook, causing traffic to flow back to your website. Our technical understandings of Facebook will allow us then to analyze what is successful with target customers and adjust your page's content and functionality accordingly.
How Facebook Marketing has Become the Best Choice for Connecting to New Customers
You've probably seen how huge Facebook has become in recent years. Almost everyone has an account. It's a great way to keep updated with friends and relatives. But it's also a great way to grow your business. We're going to look at why Facebook marketing is so important, and how you can use it to reach new customers and increase the visibility of your brand.
Facebook Makes Connecting Easier
Connecting with people used to be difficult. Even for someone who has already bought one of your products in a store – you might never hear from them. Facebook allows a platform where you can connect with existing customers and find out what they really think about your products and services. That makes it so much easier to improve what you offer – and it also makes is easier to reach out to new customers.
Facebook's Potential Reach is Huge
Facebook has fast become the number one choice for online marketing. They're got a whole host of metrics and data which allow you to focus ads at the right sort of people. That means you can cut down on wasted ads which are directed at people who are less likely to buy your products. Mainstream and traditional advertising streams find it hard to match the level of personalization you can make to your marketing efforts.
Another benefit of Facebook marketing is that you can reach new customers without having to advertise at all. As people share with friends and family, they could help grow your brand simply by "liking" your fanpage. That means all their friends will now see your message, too. Growing virally is a great way to reach millions of potential customers. Few other platforms can match the marketing possibilities Facebook offers.
How to Make the Most of Facebook Marketing
Creating the right image for your brand online is important. Grow to Win has a team of highly trained professionals with experience in doing just that. Don't gamble with the success of your venture. Grow to Win Marketing can help you reach more new customers and will help you develop a first rate strategy for your brand on Facebook.
Interested in finding out more about Facebook marketing services? Contact us today to setup a meeting so that we can discuss the marketing options that fit within your budget, and develop strategies to grow your business through online marketing techniques.
Call us: (813) 527-6334
Or
Contact Us
To Setup a Meeting
Other relevant pages: